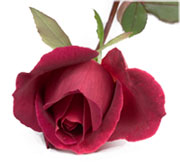 All about the Scorpio woman.
The scorpio female is a very hard lady to pin down. It takes a strong man to harness her. She can be very critical and has little patience for the shortcomings of others. She can see through flattery, she is very intuitive and can read people very well.
Any of your advances and attempts to flatter her will be called out, making you feel vulnerable or confused. She is usually the one who likes to seduce and have the thrill of the chase. This is they way she is, a very strong person with stern opinions and beliefs.
The Scorpio woman does not like being alone, they like having acceptance and sometimes they can flutter form man to man to get the acceptance and the feeling of being needed. If you can live with her ways, she can love you very passionately.
She's very intuitive so you can't fool her!
You'll never be bored with a scorpio woman. Even though she's mysterious and secretive, she can let out humorous statements and act silly sometimes. She's a very unique person and has a very creative mind. She will be very interesting to live with thanks to all the facets of her personality. Even though she may not be patient with you, you'll need to be patient with her. Sure It doesn't seem fair but in every relationship there is compromise and this is one compromise you'll have to make with her.
She will be very possessive of her men so a man who needs independence better watch out. She has little tolerance for stupidity. You'll need to be unique enough to keep her intrigued but not too much where she can't pin you down. She needs security in her relationship so if you're a good provider, she'll really like you.

You need to be stable - eccentric is okay but if you spend all your money foolishly then she'll be turned off by you. She has very exacting standards and many men are confused with her, but you'll have to slowly get to know her. She won't let you in right away either she needs patience.

She needs a breadwinner and provider, she's an old fashioned lady with a twist.

She's usually suspicious of new people, the Scorpio female doesn't make friends too easily and male partners are no different. Prove to her you're a determined person with goals in your life and she'll be more interested. Don't lie to her or be to flaky because she can see right through that.
Often the scorpio female attracts weak men, they like her strong personality and full sense of worth. She is attracted initially to the feeling of being needed but this is short lived when she realizes that he can never provide for her. For these reasons, the Scorpio female tends to have many lovers one after the other as she is on the eternal passionate search for a man who is truly compatible with her.

If relationships never seem to work out, then she should realize that she will be fine on her own. She is strong enough and determined enough to make her self successful without needing a man there to back her up.

Relationship issues can arise because of her need to be accepted.